The baldachin
Under the cupola of the dome rises the baldachin designed by Servandoni in 1738.
Four tall monolithic columns in Valais marble (Switzerland) support a large entablature from which rise four strong scrolls in gilded wood. They support a large crown of the same materials from which harmoniously fall large draperies dipped in a plaster bath. Above, the agitated stucco sky, from which cherubs stand out, surrounds an earthly globe surmounted by a cross, symbol of the Carthusian monks ("The cross remains as the world turns"). The two groups of angels, in marble which enliven the balustrade, where made by Fabisch (the father) in 1807.
This baldachin is without doubt the most beautiful that can be found in France.
---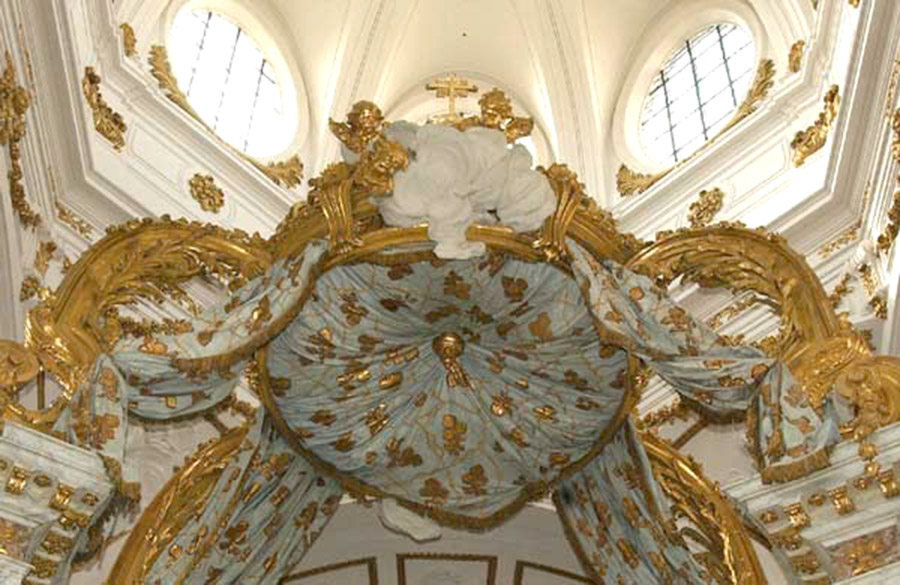 Stucco sky, draperies and scrolls
The materials used include:
stuccoed and gilded wood for the capitals, scrolls and crown
stucco for the sky
linen fabric dipped in a bath of liquid plaster for the draperies
wrought iron for the scrollwork fittings
copper gilded with gold leaf for the globe and the cross
From the four strong scrolls in gilded wood, around which palm branches are wound, wide draperies hang, made by soaking cloth in a bath of liquid plaster, subsequently painted with strings of flowers and foliage and a pattern of cords.
The restoration of the draperies was the most delicate and difficult of all the work carried out since 2003. It had no precedent and therefore required significant time for preliminary study; it required a lot of patience and skill on the part of the restorers.
Photo Jean-Marie Reffle, Drac Lyon
---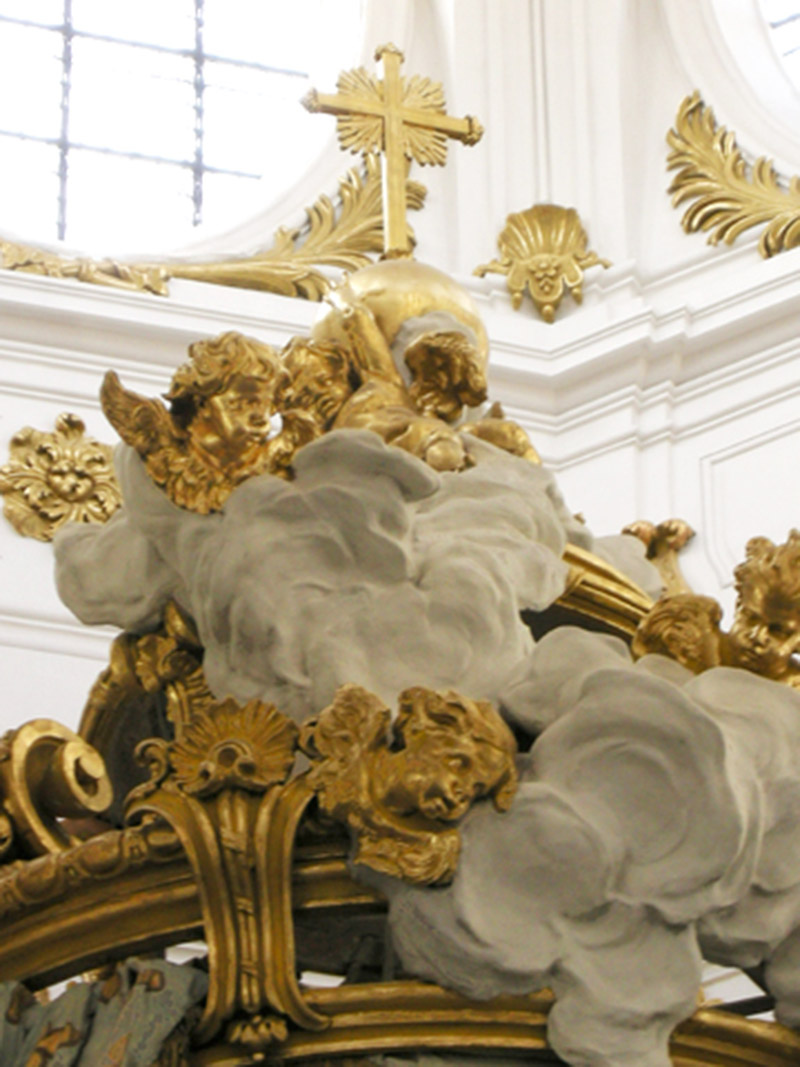 The Globe and the Cross
The baldachin is surmounted by clouds and cherubs in stuccoed cardboard surmounted by the symbol of the Carthusian order: the terrestrial globe and the Cross: "The Cross remains as the world turns"
Photo Marie-Claude Dumont
---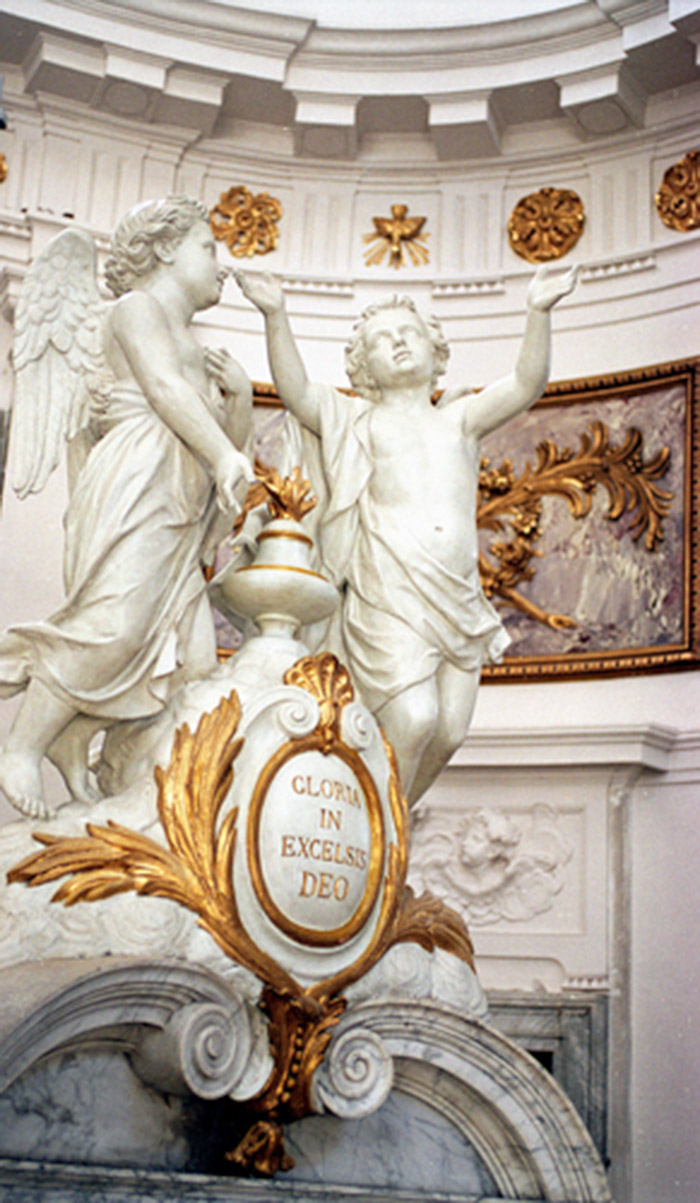 Group of angels of the balustrade
Two groups of angels, in marble, made in the 19th century by the sculptor Fabisch, face the altar and enliven the balustrade. They replaced the 18th century cherubs in stuccoed cardboard.
One notices the frieze running around the church.
Photo Jean-Marie Massin, Ville de Lyon